Middle Fork Salmon River Fishing in Idaho
Location
Idaho
Adventure Level
Moderately Challenging
Minimum age
12
From
$3399
Blue Ribbon Trout Fishing on the Middle Fork Salmon River in Idaho
The Middle Fork of the Salmon is one of the original Wild and Scenic Rivers and a nationally-recognized Blue Ribbon trout fishery. Flowing through the largest federally protected wilderness in the continental U.S., the Middle Fork offers rugged and varied terrain and some of the best catch & release fly fishing in the country. Travel through pine-clad mountains, rolling grasslands, and narrow gorges with our experienced fishing guides.
Although the whitewater on Idaho's Salmon River may be world-renowned, simply put, the trout fishing on the Middle Fork Salmon River is superb and offers some of the best cutthroat fishing in Idaho. Skilled anglers might expect to catch upwards of 40 fish per day! The population of this unique strain of west slope cutthroat was almost destroyed by the end of the 1960s. A catch-and-release regulation was then imposed and that, along with the very limited access to the river and little angling pressure, has resulted in a river loaded with fish. Twelve- to fourteen-inchers are common, with an occasional sixteen-to eighteen-inch trout, a trophy to aspire to! Native rainbow trout, mountain whitefish, and bull trout are also caught here, but single barbless hooks are required and no bait is allowed. The ease of fly fishing, combined with unsurpassed wilderness and abundant wildlife make for the Idaho fishing trip of a lifetime!
Trip Highlights
Crystal-clear water on one of the best catch & release fly fisheries in the nation
Twelve- to fourteen-inch fish are commonly caught
Friendly & knowledgeable Idaho fly-fishing guides
Exciting whitewater, abundant wildlife, natural hot springs & pristine campsites
Comfortable catered camping & delicious guide-prepared meals
What to Expect
Itinerary & Map
Itinerary at a Glance
We pride ourselves in running a relaxed and flexible schedule. Every Middle Fork Salmon Fishing Trip is different depending upon the group, other trips on the water, camp locations, and sometimes the weather. The following is a sample of what your trip might be like:
The Day Before Your Trip
The evening before your trip, we'll meet in Salmon, ID for a pre-trip orientation. This is an opportunity to meet your fellow travelers and trip leader, and ask any last-minute questions.
Day 1
We'll depart Salmon for the airport and board an early charter flight to the Thomas Creek airstrip. You'll be greeted at the river by your guides and given a brief safety talk before taking to the pure waters of the breathtaking Middle Fork. 
Fishing opportunities today range from streamside casting in the pristine waters of the side creeks, fishing from the boats as you travel down the main river corridor, and finishing the day with waders at camp. And if that's not enough, we may stop at Hospital Bar hot springs for a soak and then run several Class II and all four Class III Tappan Rapids!
Day 2
The fishing just keeps getting better. We stop to see ancient pictographs and fish the deep pools above Aparejo Point. We may anchor and fish the smooth glassy water above the Flying B Ranch or stop at Warm Springs Creek for a short hike to another hot soak. Don't forget to hold on—Haystack and Jack Creek are some of the rapids we'll encounter.
Day 3
Unbelievable is how most people will describe this day. We encounter breathtaking scenery, great fishing opportunities, and a flurry of Class III-III+ rapids. We may stop to hike and fish Big Creek or continue float fishing down Impassable Canyon, with its steep granite walls and deep pools. It's a great day to get acquainted with one of Idaho's protected bull trout.
Days 4 – 5
The wet rides aren't over yet. Rapids like Rubber, Hancock, and Devil's Tooth are sure to put a drop or two of water in the boat. From here on out, the river is characterized by smooth, deep pools providing cover for big fish.
Day 6
The wet rides aren't over yet. Rapids like Rubber, Hancock, and Devil's Tooth are sure to put a drop or two of water in the boat. From here on out, the river is characterized by smooth, deep pools providing cover for big fish.
Meeting Time & Place
Location
Salmon, ID
Meeting time
7 PM, the evening before your trip
Return
Approximately 4 – 6 PM to Salmon, ID
Trip Map
Dates & Prices
| 2023 Departures | Price |
| --- | --- |
| September 23 | $3,399 |
Deposit
$800
Additional Costs
• Flight package from Boise
• $4 per day Recreation Enhancement Act Fee
The Need-to-Know Info
Trip Details
Included in Your Trip Cost
Skilled professional guide service
All meals from lunch on day 1 through lunch on the last day, with limited beer and wine at camp
Expedition equipment, including highest-quality rafts, 2-person shared tent, sleep kit, personal flotation device (PFD), helmet, waterproof bags, camp chair, as well as eating utensils, plates, and cups
Flight from Salmon to the river, and transfer from the river back to Salmon
Not Included in Your Trip Cost
Transportation to and from Salmon
Pre- and post-trip accommodations and meals
Insurance of any kind, including a travel protection plan
Gratuities
On our Middle Fork fishing departures, we bring oar rafts. They provide a sturdy and maneuverable fishing platform, are rowed by one of our experienced fishing guides, and carry two guests.
Learn more about the OARS Fleet of boats.
After each active day on the river, we pull ashore to camp for the night. Our first task is to unload the boats using a fire line of crew and guests to expedite the process. Individuals then collect their waterproof bags and locate an area on the beach to camp for the night.
While you put up your tent, the guides will set up the kitchen and central dining/seating area with camp chairs. They will also locate a secluded area away from camp to set up the portable toilet, where privacy is assured.
As guides prepare dinner, hors d'oeuvres are served. This is an opportunity to relax, enjoy a drink if you wish, and reflect on the day with your fellow traveling companions.
In the morning, the first wake-up call lets you know that coffee, hot water for tea or cocoa, juice, fresh fruit, and cold cereal are ready. You can fill your mug and grab a bite, then begin to pack up your personal belongings and sleep gear as the guides prepare breakfast. After breakfast, the entire camp is broken down and packed up. Once the guides have all of the gear loaded back onto the boats, we'll head downstream to see what new adventures await us.
More info about Meals & Dietary Restrictions can be found on our Trip Resources page.
Average Air & Water Temperatures
| | Air (Day) °F | Air (Night) °F | Water °F |
| --- | --- | --- | --- |
| September | 50-95 | 35-60 | 55-65 |
Whitewater
Rated Class III-IV, the Middle Fork Salmon has more whitewater rapids than any similar-length river in the U.S.—over 100 rapids in 100 miles. Our Middle Fork Salmon River Fishing Trip will experience 65 miles of this glorious waterway. Turn by turn, as each tributary surges into the river, the Middle Fork dramatically changes character from a big creek into a thundering river, all the while creating rolling wave trains and thrilling drops.
Before booking your trip with OARS, there are a few important considerations we'd like you to know about.
Physical Requirements: Your outdoor adventure will be an active participatory trip. Please inform us of any physical limitations you may have as soon as possible. If you exceed 260 pounds, please give us a call. Make sure you are exercising frequently in the months leading up to your trip and can meet our Essential Eligibility Criteria.
Whitewater Orientation: To increase your safety, we expect everyone to watch our Whitewater Orientation video before joining us.
Trip Forms: Each participant will need to complete the required trip forms within two weeks of making a booking. Refer to your confirmation email for the link to the online forms. If you prefer to fill out paper forms, please let us know right away. If you are reserving within 60 days of departure, your forms must be completed immediately to ensure we can properly plan for your trip.
Reservations and Deposits
An $800/person deposit is required at the time of booking. Deposits may be made by check, money order, or Visa/Mastercard (American Express and Discover incur a 3% processing fee). Prices are in US Dollars, and all payments must be made in US Dollars. Payment of the deposit establishes your acceptance of our complete Terms and Conditions. Individual departures and trip capacity are strictly limited by the managing agency.
Canceling your trip after your deposit is processed will incur cancellation fees because OARS has absorbed costs on your behalf and will turn others away who would like to book the spaces we're holding for you. Final payment is due 90 days before departure. Accounts on which final payment has not been received 60 days before the departure date will be canceled without exception.
Cancellations and Refunds
Your deposit is fully refundable, less a 3% processing fee, for 7 days after you book when you submit a deposit 7 days or more before the final payment due date.
If you must cancel your reservation after the rescission period described above, your cancellation fee will be determined according to the schedule below. We do regret we cannot make exceptions to the cancellation policy for any reason, including foul weather, poor air quality, wildfire activity, acts of terrorism, civil unrest, or personal emergencies. There is no refund for arriving late or leaving a trip early. For these reasons, we strongly urge you to consider purchasing a travel protection plan.
| Date of Cancellation | Cancellation Fee |
| --- | --- |
| 180 or more days before your trip | $100/person |
| 179 – 120 days before your trip | $200/person |
| 119 – 90 days before your trip | $400/person |
| 89 days or less before your trip | Full Fare* |
Please note that different deposit/cancellation policies may apply for charter groups. Refer to the group organizer's confirmation email for details.
Canceled Trips
OARS reserves the right to cancel any trip due to insufficient registration or other factors that make the trip impractical to operate. In such instances, we will inform you at least 45 days before departure. Do not make nonrefundable travel arrangements unless you have spoken to your Adventure Consultant regarding the status of your trip.
If a trip must be canceled or postponed due to force majeure (factors outside the control of OARS), OARS will provide full credit for payments made toward future travel, or a refund less a 5% service fee plus any nonrefundable payments made on your behalf to 3rd-party suppliers. OARS will make good faith efforts to recover deposits made on your behalf to 3rd-party suppliers, however, we can't guarantee recovery of any or all of the advance payments made. OARS is not responsible for expenses incurred by participants in preparation for a canceled trip.
Transfers
If you transfer from one trip to another within the same season, there is a $50/person fee up until 120 days before departure. You may choose to make a one-time transfer of your payments to a credit account for use during the following season, which incurs a $100/person fee up until 120 days before departure. Transfers made after this time will be treated as cancellations.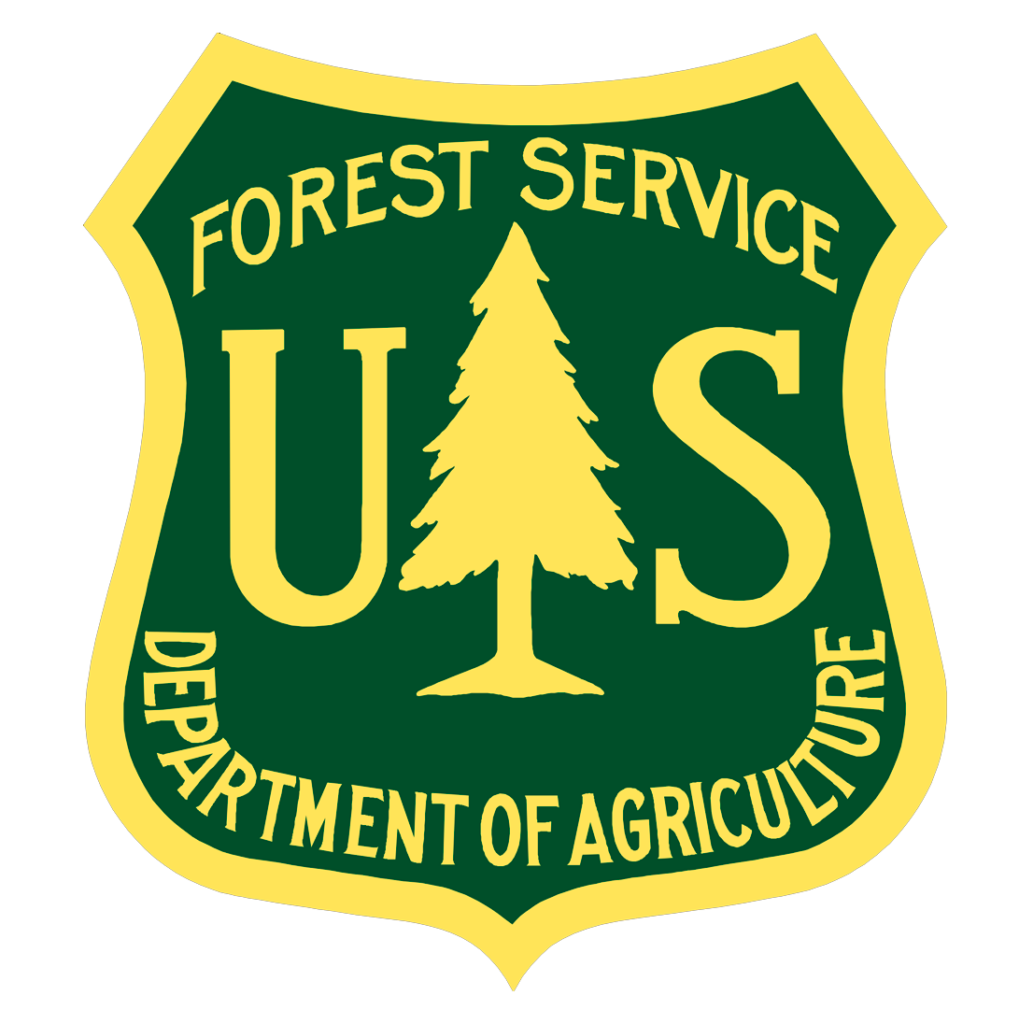 O.A.R.S. Dories, Inc. is operated under special use permit with the Salmon-Challis National Forest
Ancestral Lands Acknowledgement
We respect and recognize that many of the river canyons on state and federal lands where we operate are the ancestral homes of indigenous communities. Where we operate on the Middle Fork of the Salmon River between Big Loon Creek and the confluence of the Middle Fork and Main Salmon Rivers, we acknowledge the territories of the Nimiipuu, Shoshone-Bannock, and Lemhi-Shoshone.
For You
You May Also Like
Location: Canada
Adventure Level: Challenging
Minimum Age: 13

Location: Canada
Adventure Level: Easier to Moderate
Minimum Age: 8

Can't Decide?
Use our Compare tool to find your perfect Adventure.