Discover the magical land of the ancient Incas on this Peru guided tour and active cultural exploration.
From Cusco's famous Cathedral, built over 450 years ago, to Machu Picchu—the Lost City of the Incas—you'll be immersed in the rich cultural heritage of the ancient Peruvians. Visit the colorful Pisac market where Andean people from miles around gather to barter and sell hand-woven textiles, leather goods, jewelry, and produce. Discover the many Sacred Valley ruins, and the well-planned city of Ollantaytambo, and experience the majestic landscape aboard the famed Vistadome Train as it travels to Aguas Calientes in the Urubamba River Valley. Spend the night at the renowned Machu Picchu Pueblo Hotel in a lovely adobe casita nestled on 12 acres in a mystical cloud forest. This cultural adventure culminates in a guided tour of the archaeological wonders of Machu Picchu.
Trip Highlights
Half-day tour of Cusco; including the Cathedral, Koricancha, Kenko, Puka Pukara & Tambomachay
Visit the colorful Pisac market and nearby archaeological locations
Explore the ancient Inca city of Ollantaytambo
Ride the Vistadome train to Aguas Calientes
Guided tour of Machu Picchu
The perfect addition to a Galapagos or other South American adventure
What to Expect
Itinerary & Map
Itinerary at a Glance
We pride ourselves in running a relaxed and flexible schedule. Every Peru guided tour and Machu Picchu visit is different depending upon the group, other trips in the area, and sometimes the weather. The following is a sample of what your trip might be like:
Day 1
Arrive into Cusco, Afternoon City and Ruins Tour
Upon arrival at Alejandro Velasco Astete International Airport in Cusco, Peru, you will be greeted by an OARS representative and transferred to our hotel. We suggest you arrive in Cusco anytime this morning.
The late morning and early afternoon are free to settle in, relax and enjoy lunch on your own. We will meet later in the day for a city and ruins tour of Cusco before a lively welcome dinner with folk music, in great anticipation of the adventure to come. (D)
Day 2
Sacred Valley and Aguas Calientes
We depart early for our journey to the Sacred Valley. Along the way, we will visit the market in Pisac and its archaeological site. A vital Inca road once snaked its way up the canyon that enters the Urubamba Valley at Pisac. The citadel, at the entrance to this gorge and now in ruins, controlled a route that connected the Inca Empire with the eastern jungles. Set high above the valley floor, patchworked by patterned fields and rimmed by vast terracing, the stonework, and panoramas at Pisac's Inca citadel are magnificent. Terraces, water ducts, and steps have been cut out of solid rock and the main Sun Temple, in the upper section of the ruins, is exceptionally well preserved. Above the temple lie still more ruins, mostly unexcavated, and among the higher crevices and rocky overhangs several ancient burial sites lay hidden.
Despite its notoriety as an archaeological treasure, Pisac is perhaps best known for its market, attracting Andean people from miles around who gather to barter and sell their produce. In the market, souvenir shoppers can buy a wide variety of handicrafts, hand-woven textiles, leather goods, and jewelry.
After lunch, we will continue on to the town of Ollantaytambo, one of the last Inca cities where ancient infrastructure still functions in our modern age. You will enjoy a guided visit to the Inca site that crowns the town. Ollantaytambo was an important Inca administrative center and the best surviving example of Inca city planning said to have had spiritual and military purposes in Incan times, reflected in its impressive walls and towers. A temple, terraces, and an urban area can also be seen within the complex.
At the end of our day, we arrive at the train station where we will board the Vistadome train to Aguas Calientes (1 ½ hours ride) and our accommodation for the night. (B, L, D)
Day 3
Machu Picchu and Return to Cusco
Early this morning we will take the shuttle up the steep, winding road where we arrive at the entrance to the citadel. Machu Picchu remained for centuries undiscovered by the Spaniards, only to be found in 1911 by Hiram Bingham. The uniqueness of its location and the genius that went into its construction make this Inca archaeological site truly one of the great wonders of the world.
We'll enjoy a guided tour of the extraordinary Lost City of the Incas. Made up of approximately 200 distinct buildings, the residences, temples, storage areas, and public areas are built mainly from blocks of granite, each piece fitting together with almost unbelievable precision. No mortar was used in the Inca-era construction, yet at most junctions, even the slimmest of blades cannot wedge between the pieces of stone.
After touring the citadel with our guide, we will have lunch at the Sanctuary Lodge, located at the entrance to Machu Picchu.
We return to Aguas Calientes where we will board an afternoon train to Ollantaytambo, where our private vehicle will be waiting to return us to Cusco. This evening you're free to explore the bustling streets of Cusco and enjoy one of its many fine restaurants. (B, L)
Day 4
Cusco
Today you're free to depart Cusco at any time or extend your stay. If you have a departing flight, a transfer to the airport is provided. (B)
If you are arriving in Cusco early/departing at a later date, we can arrange additional tours of the area, airport transfers, and extra nights of accommodation. Contact your OARS Adventure Consultant for more details.
Meeting Time & Place
Location
Cusco, Peru
Meeting time
The morning of Day 1
Return
Anytime Day 4
Trip Map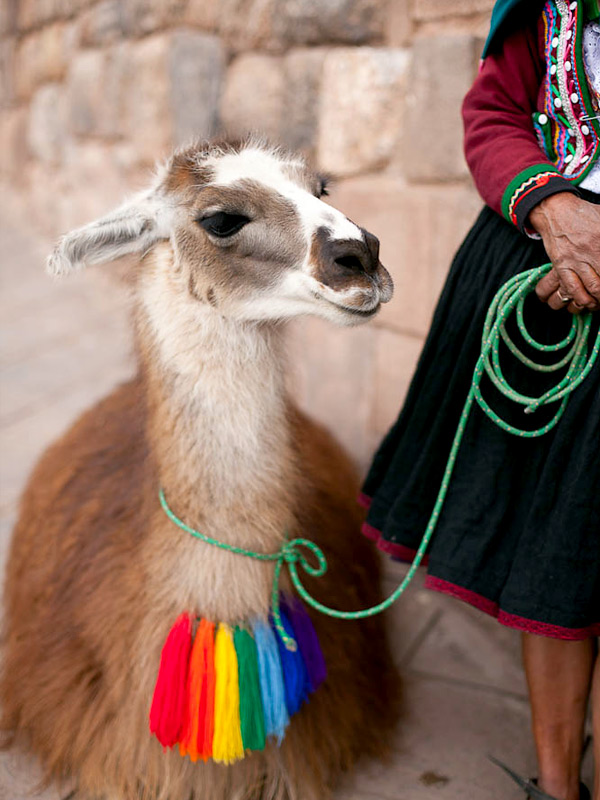 Dates & Prices
Frequent Departures: Call for Details
| 2023 Departures | Price |
| --- | --- |
| Any Day, March – December | $1,399 – $1,745 |
| 2024 Departures | Price |
| --- | --- |
| Any Day, March – December | $1,485 – $1,990 |
Price per person based on double occupancy and group size.
Deposit
$800
Additional Costs
• Optional hike to Huayna Picchu or Machu Picchu Mountain: $78
• Mandatory emergency medical & evacuation coverage
Single Supplement
2023: $280
2024: $360
The Need-to-Know Info
Trip Details
Included in Your Trip Cost
Skilled, professional guide service provided by our affiliate operator
3 nights lodging (based on double occupancy)
All meals as outlined in the itinerary (B-breakfast; L-lunch; D-dinner)
Airport transfers on day 1 and day 4
All activities as outlined in the itinerary
Machu Picchu entrance fee
Ground transportation as outlined in the itinerary
Not Included in Your Trip Cost
Flights to and from Cusco, Peru
Airport transfers outside days 1 & 4, and additional accommodations*
Single supplement fee
Additional beverages at meals, such as soda and alcohol
Return to Machu Picchu on day 6 (entrance, transport, tickets for side hikes)
Insurance of any kind, including a travel protection plan or mandatory emergency medical & evacuation coverage
Medical immunizations (if necessary)
Gratuities
*OARS can arrange per request
Our Machu Picchu Express visits several towns and cultural sites as we travel from Cusco to Machu Picchu and back. Throughout our journey, we will stay in multiple hotels, including the Sonesta Hotel in Cusco and Inkaterra Machu Picchu Pueblo Hotel. If unavailable at the time of our scheduled trip, we may book similar accommodations nearby.
Meals are provided as outlined in the itinerary. There are several opportunities to enjoy meals on your own at a local restaurant.
We need to know as soon as possible about any dietary restrictions we must consider in planning your trip. If you have food allergies or necessary restrictions, we will do our best to accommodate your needs.
Peruvian Cuisine
Peru is known worldwide for its unique and varied cuisine. You will be able to experience a great variety of regional foods during your adventure. Peru's variety in cuisines is based on the ancient cultural traditions of the Incas and their predecessors, the diversity of its ecosystems, and the more recent influence of European and Asian culinary traditions. In the markets, you will discover a great festival of colors, aromas, and flavors.
The mountainous region is noted for a great variety of corn dishes. There are also countless offerings of potatoes due to Peru's vast variety of the tuber. Researchers believe that Peru is host to over 4,000 varieties of potatoes. Other flavorful offerings of this region include alpaca and guinea pig seasoned with Andean products such as chili peppers, goosefoot, black mint, or pampa savory. Regardless of where you are—urban or rural—you will be delighted by the incredible variety of traditional foods served.
The highlands of the Andes—the locale of Cusco, the Sacred Valley, Machu Picchu and the Urubamba River—usually have very little rain from May to September, and a rainy season that lasts from November to March, with heaviest rains in January and February. Temperatures remain fairly constant year round with daytime averages in the upper 60s, and nighttime lows to the mid-30s. Please note that there are sudden temperature drops after sunset. Cusco is 11,200 feet above sea level and the Sacred Valley area is from 7,000-9,000 feet above sea level.
Average High/Low Temperature & Rainfall for Cusco:
| | Temp. °F | Rainfall | | Temp. °F | Rainfall |
| --- | --- | --- | --- | --- | --- |
| January | 68/46 | 6.1″ | July | 68/34 | 0.3″ |
| February | 68/46 | 4.7″ | August | 69/37 | 0.4″ |
| March | 68/46 | 4.4″ | September | 71/41 | 0.5″ |
| April | 69/43 | 1.6″ | October | 71/44 | 1.8″ |
| May | 70/38 | 0.3″ | November | 71/45 | 3.0″ |
| June | 69/35 | 0.7″ | December | 70/46 | 4.5″ |
Average High/Low Temperature & Rainfall for Aguas Calientes:
| | Temp. °F | Rainfall | | Temp. °F | Rainfall |
| --- | --- | --- | --- | --- | --- |
| January | 65/42 | 5.9″ | July | 66/32 | 2.0″ |
| February | 65/42 | 7.6″ | August | 66/34 | 2.5″ |
| March | 66/42 | 6.6″ | September | 68/39 | 3.5″ |
| April | 66/41 | 6.1″ | October | 68/41 | 4.7″ |
| May | 66/36 | 3.2″ | November | 68/42 | 6.1″ |
| June | 66/32 | 3.1″ | December | 68/42 | 6.2″ |
Every day brings us to another fascinating location, with ancient ruins spanning centuries of stonework, waterways, agriculture, and pathways. Much of our time will be spent on foot, walking through markets, archaeological sites and ruins, terraces, city streets, and more. By the time we return to Cusco, you will have traveled by foot over thousands of Incan steps, carved out of stone and individually placed. This trip is perfect for explorers who enjoy walking and are eager for sites and stories of the history and mystery surrounding ancient Peruvian civilizations.
Important Info About Traveling at High Altitude
This trip includes time spent at high altitudes. Cusco is 11,200 feet above sea level and the Sacred Valley is from 7,000-9,000 feet above sea level. We design each of our trips for adequate altitude conditioning in the early part of the journey. However, be forewarned that there are no guarantees that your body will acclimatize properly. It is a good idea to come prepared with proper elevation sickness medicine, which can be prescribed by your local doctor before your trip.
Before booking your trip with OARS, there are a few important considerations we'd like you to know about.
Purchase Travel Protection: In order to take part in this trip, each participant must have a minimum of Emergency Medical Evacuation coverage in place for the dates of the trip. Learn more about the plan we recommend.

Essential Travel Documents: A passport is required for travel to Peru.
Physical Requirements: Your outdoor adventure will be an active participatory trip. Please inform us of any physical limitations you may have as soon as possible. Make sure you are exercising frequently in the months leading up to your trip and can meet our Essential Eligibility Criteria.
Trip Forms: Each participant will need to complete the required trip forms within two weeks of making a booking. If you are reserving within 90 days of departure, your forms must be completed immediately to ensure we can properly plan for your trip.
Reservations and Deposits
A $500/person deposit is required at the time of reservation. Deposits may be made by check, money order, or Visa/Mastercard (American Express and Discover incur a 3% processing fee). Prices are in US Dollars, and all payments must be made in US Dollars. Payment of the deposit establishes your acceptance of our complete Terms and Conditions. Individual departures and trip capacity are strictly limited by the managing agency.
Canceling your trip after your deposit is processed will incur cancellation fees because OARS has absorbed costs on your behalf and will turn others away who would like to book the spaces we're holding for you. Final payment is due 90 days before departure. Accounts on which final payment has not been received 80 days prior to the departure date will be canceled without exception.
Cancellations and Refunds
Your deposit is fully refundable, less a 3% processing fee, for 7 days after you book when you submit a deposit 7 days or more before the final payment due date.
If you must cancel your reservation after the rescission period described above, your cancellation fee will be determined according to the schedule below. We regret we cannot make exceptions to the cancellation policy for any reason, including foul weather, poor air quality, wildfire activity, acts of terrorism, civil unrest, or personal emergencies. There is no refund for arriving late or leaving a trip early. For these reasons, we strongly urge you to consider purchasing a travel protection plan.
| Date of Cancellation | Cancellation Fee |
| --- | --- |
| 45 or more days prior to your trip | Deposit |
| 44 to 0 days prior to your trip | 100% of the trip price/person |
Requests to transfer a date will be treated as a cancellation, per the terms above.
Canceled Trips
OARS International and the outfitter Apumayo Expediciones reserve the right to cancel any trip due to insufficient registration or other factors that make the trip impractical to operate. Do not make nonrefundable travel arrangements unless you have spoken to your Adventure Consultant regarding the status of your trip.
If a trip must be canceled or postponed due to force majeure (factors outside the control of OARS), OARS will provide full credit for payments made toward future travel, or a refund less a 5% service fee plus any nonrefundable payments made on your behalf to 3rd-party suppliers. OARS will make good faith efforts to recover deposits made on your behalf to 3rd-party suppliers, however, we can't guarantee recovery of any or all of the advance payments made. OARS is not responsible for expenses incurred by participants in preparation for a canceled trip.
Our Machu Picchu Express trips are run by an affiliate company and arranged through O.A.R.S. International, Inc.
For You
You May Also Like
Location: Machu Picchu, Peru
Adventure Level: Moderate
Minimum Age: 10

Location: Croatia, International
Adventure Level: Moderately Challenging
Minimum Age: 12

Location: Canada
Adventure Level: Easier to Moderate
Minimum Age: 8

Can't Decide?
Use our Compare tool to find your perfect Adventure.