Lower Salmon River Dory School
Location
Idaho
Adventure Level
Moderately Challenging
Minimum age
18
From
$2299
This trip is a "must-do" for all rafting enthusiasts!
Learn to row a dory down the Lower Salmon River in Idaho with one of the most reputable river outfitters in the world. Dory rowing/handling requires different and more refined skills than rowing a raft, and since we've been at it in Idaho for 50 years, we're happy to share our extensive knowledge with you. If you've already done an OARS rowing clinic, this is the perfect follow-up.
As you venture through the stunning Seven Devils region with striking canyon scenery, sandy beaches, and incredible wildlife, our experienced guides will share a wealth of river skills and dory techniques with you. These dedicated professionals—all with whitewater rescue training and extensive guiding experience—hold a deep passion for running dories and carrying on the legacy of these beloved boats on the rivers of the West.
On this intermediate dory rowing course, you'll practice and hone your rowing skills as you make your way downstream, camping at different locations throughout the trip. Instruction and hands-on learning occur both on the river and in camp. Rowing a dory is no easy feat. Prior rowing experience is required.
This 5-day whitewater rowing clinic is ideal for:
Anyone who has participated in an OARS rowing clinic and is looking for the perfect follow-up course
Private boaters who are interested in learning the intricacies of rowing dories
Private boaters who want to take their river trips to the next level, with insider tips from expert guides
River enthusiasts with prior rowing experience who appreciate experiential learning and are interested in elevating their whitewater and safety knowledge
Why choose OARS?
As one of the pioneering companies behind the whitewater industry, OARS has been guiding people on rivers and coastlines worldwide since 1969. But beyond our 50 years of experience:
OARS is the largest and most geographically diverse whitewater rafting, dory, and adventure travel outfitter in North America
For more than 40 years, OARS has been fostering the tradition of dories in Grand Canyon, Idaho, and more recently, Utah
We keep our courses small, with 1 guide for every 3 guests (1:3), so every participant receives plenty of personal attention
We use top-notch, well-maintained equipment and set the gold standard in safety
Our experienced, well-rounded guide instructors are personable, approachable, and the best in the business
We are committed to treading lightly on the environment
Outside magazine, National Geographic Traveler, MSNBC, Good Morning America, Condé Nast Traveler, and Men's Journal have all recognized OARS as offering some of the "Best Trips" on the planet
Trip Highlights
Row through four distinct canyons on Idaho's Lower Salmon River as you train with professional guides
Gain fundamental skills to confidently maneuver dories in Class III whitewater
Learn hydrology, rowing techniques, dory packing methods, and essential safety and first-aid skills
Elevate your knowledge about the nuances of multi-day river trips and become a more confident private boater
What to Expect
Itinerary & Map
Itinerary at a Glance
We pride ourselves in running a relaxed and flexible schedule. Every Lower Salmon River dory school experience is different depending upon the group, other trips on the water, camp locations, and sometimes the weather. The following is a sample of what your trip might be like:
The Day Before Your Trip
The evening before your trip, we'll meet for a pre-trip orientation in Lewiston, ID. This is an opportunity to meet your fellow travelers and trip leader, and ask any last-minute questions.
Day 1
Instruction starts on day 1, and we'll spend the morning at a hotel in Lewiston for dry land instruction. This time will make our transition onto the water significantly smoother. We will depart for the drive to our put-in location later in the morning, and after launching and loading the boats, we'll row downstream and set up camp for the evening.
Days 2 – 4
After coffee and breakfast each morning, we pack up our belongings and then discuss and practice boat loading. Everyone will have the opportunity to row in a variety of whitewater levels.
We stop each day for lunch with sufficient time for questions and discussions. Back on the water, we take turns finessing our rowing skills until we reach camp. Instruction continues during the evenings in camp when we'll have a chance to review whitewater boating topics from A to Z.
An example of skills taught during OARS' intermediate dory rowing course:
Basic rowing review, ferry angles, and river hydraulics

Maneuvering and finessing dories through a variety of whitewater levels, water depths, and rocky conditions

Avoiding flips, plus how to right a flipped dory when it happens

Rigging, packing, river repair/patching dories

Camp skills – setting up a safe/comfortable camp, food handling/preparation, and proper hygiene

Leave No Trace ethics

Tying up and anchoring boats

Essential river rescue & emergency procedures
Day 5
The final morning on the river offers one last opportunity for you to practice your newly-acquired dory rowing skills. After lunch, we have a short float to our take-out point at Heller Bar. At the take-out, we'll pack our gear into the vehicles before a scenic drive back to Lewiston.
Meeting Time & Place
Location
Lewiston, ID
Meeting time
7 PM, the evening before your trip
Return
Approximately 3:30-4 PM to Lewiston
Trip Map
Dates & Prices
20% discount off regular price for active military personnel, emergency first responders, and students with a valid university ID!
| 2024 Departures | Price |
| --- | --- |
| July 22 | $2,299 |
Deposit
$400
The Need-to-Know Info
Trip Details
Included in Your Trip Cost
5 days of whitewater rowing instruction and camping skills on the Lower Salmon River + fundamental safety training
Catered camping: All meals from lunch on day 1 through lunch on the last day, with limited beer and wine with dinner
Expedition equipment, including highest-quality dories, 2-person shared tent, sleep kit, personal flotation device (PFD), helmet, waterproof bags, camp chair, as well as eating utensils, plates, and cups
Transfers from Lewiston to the river and back
Not Included in Your Trip Cost
Transportation to and from Lewiston, Idaho
Pre- and post-trip transportation, accommodations, and meals
Insurance of any kind, including a travel protection plan
Gratuities
Whitewater Dories
Dories are the kings of big-volume rivers like the Colorado and the Salmon. These rigid boats were first used commercially in the Grand Canyon by writer/conservationist/river guide Martin Litton. Hard-hulled and ultra-buoyant, dories shoot through rapids and make wave trains feel like roller coasters.
Learn more about dories and the rest of the OARS Fleet.
After each active day on the river, we pull ashore to camp for the night. Our first task is to unload the boats using a fire line of crew and passengers to expedite the process. Individuals then collect their waterproof bags and locate an area on the beach to camp for the night.
While you put up your tent, the guides will set up the kitchen and central dining/seating area with camp chairs. They will also locate a secluded area away from camp to set up the portable toilet, where privacy is assured.
As guides prepare dinner, hors d'oeuvres are served. This is an opportunity to relax, enjoy a drink if you wish, and reflect on the day with your fellow traveling companions.
In the morning, the first wake-up call lets you know that coffee, hot water for tea or cocoa, juice, fresh fruit, and cold cereal are ready. You can fill your mug and grab a bite, then begin to pack up your personal belongings and sleep gear as the guides prepare breakfast. After breakfast, the entire camp is broken down and packed up. Once the guides have all of the gear loaded back onto the boats, we'll head downstream to see what new adventures await us.
More info about Meals & Dietary Restrictions can be found on our Trip Resources page.
Average Air & Water Temperatures
| | Air (Day) °F | Air (Night) °F | Water °F |
| --- | --- | --- | --- |
| July | 60-100 | 55-70 | 55-70 |
Whitewater
Plenty of fun Class III rapids alternate with long stretches of calm, glassy water that provide the perfect opportunity to learn the skills needed to row whitewater dories, have a quiet conversation, and marvel at the gorgeous scenery.
Before booking your trip with OARS, there are a few important considerations we'd like you to know about.
Physical Requirements: Your outdoor adventure will be an active participatory trip. Please inform us of any physical limitations you may have as soon as possible. If you exceed 260 pounds, please give us a call. Make sure you are exercising frequently in the months leading up to your trip and can meet our Essential Eligibility Criteria.
Whitewater Orientation: To increase your safety, we expect everyone to watch our Whitewater Orientation video before joining us.
Trip Forms: Each participant will need to complete the required trip forms within two weeks of making a booking. Refer to your confirmation email for the link to the online forms. If you prefer to fill out paper forms, please let us know right away. If you are reserving within 60 days of departure, your forms must be completed immediately to ensure we can properly plan for your trip.
Reservations and Deposits
A $400/person deposit is required at the time of booking.  Deposits may be made by check, money order, or Visa/Mastercard (American Express and Discover incur a 3% processing fee). Prices are in US Dollars, and all payments must be made in US Dollars.  Payment of the deposit establishes your acceptance of our complete Terms and Conditions. Individual departures and trip capacity are strictly limited by the managing agency.
Canceling your trip after your deposit is processed will incur cancellation fees because OARS has absorbed costs on your behalf and will turn others away who would like to book the spaces we're holding for you. Final payment is due 60 days before departure. Accounts on which final payment has not been received 50 days before the departure date will be canceled without exception.
Cancellations and Refunds
Your deposit is fully refundable, less a 3% processing fee, for 7 days after you book when you submit a deposit 7 days or more before the final payment due date.
If you must cancel your reservation after the rescission period described above, your cancellation fee will be determined according to the schedule below. We do regret we cannot make exceptions to the cancellation policy for any reason, including foul weather, poor air quality, wildfire activity, acts of terrorism, civil unrest, or personal emergencies. There is no refund for arriving late or leaving a trip early. For these reasons, we strongly urge you to consider purchasing a travel protection plan.
| Date of Cancellation | Cancellation Fee |
| --- | --- |
| 180 or more days before your trip | $50/person |
| 179 – 90 days before your trip | $100/person |
| 89 – 60 days before your trip | $200/person |
| 59 days or less before your trip | Full Fare |
Canceled Trips
OARS reserves the right to cancel any trip due to insufficient registration or other factors that make the trip impractical to operate. In such instances, we will inform you at least 45 days before departure. Do not make nonrefundable travel arrangements unless you have spoken to your Adventure Consultant regarding the status of your trip.
If a trip must be canceled or postponed due to force majeure (factors outside the control of OARS), OARS will provide full credit for payments made toward future travel, or a refund less a 5% service fee plus any nonrefundable payments made on your behalf to 3rd-party suppliers. OARS will make good faith efforts to recover deposits made on your behalf to 3rd-party suppliers, however, we can't guarantee recovery of any or all of the advance payments made. OARS is not responsible for expenses incurred by participants in preparation for a canceled trip.
Transfers
If you need to move your reservation to a different trip during the same season, or to a credit account for the following year, there is a $25/person fee up until 90 days before departure for a one-time transfer of your payment. Transfer requests made 89 days or less before departure will be treated like a cancellation according to the schedule above.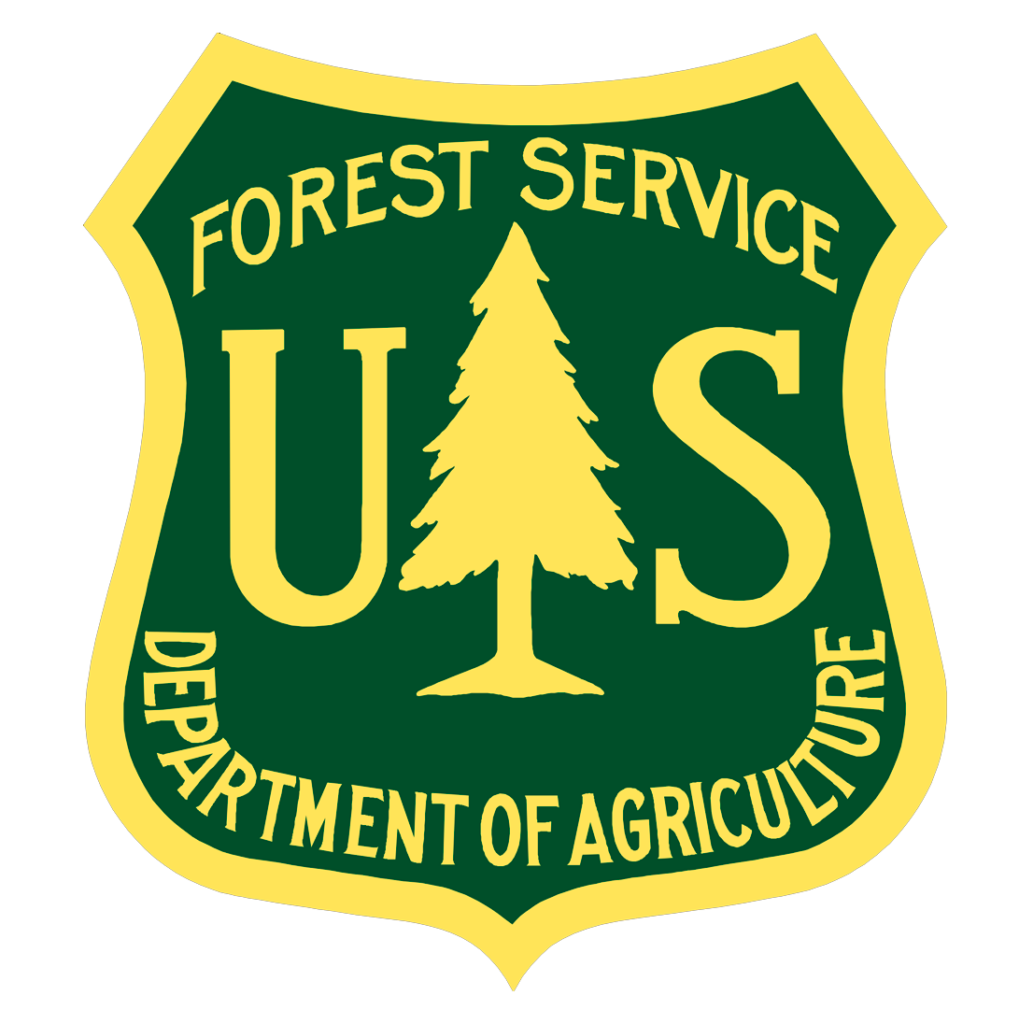 O.A.R.S. Dories, Inc. is a licensed & bonded outfitter on the Lower Salmon River
Ancestral Lands Acknowledgement
We respect and recognize that many of the river canyons on state and federal lands where we operate are the ancestral homes of indigenous communities. Where we operate on the Snake and Lower Salmon Rivers between Hammer Creek and Heller Bar, we acknowledge the territories of the Nimiipuu, Cayuse, Umatilla, and Walla Walla.
For You
You May Also Like
Location: Utah
Adventure Level: Challenging
Minimum Age: 18 (16 with parent/guardian also in the class)

Location: Utah
Adventure Level: Challenging
Minimum Age: 18 (16 with parent/guardian also in the class)

Location: Oregon
Adventure Level: Moderately Challenging
Minimum Age: 18 (16 with parent/guardian also in the class)

Can't Decide?
Use our Compare tool to find your perfect Adventure.