Scott Mascher
Job Title
Professional River Guide
Destinations
Grand Canyon, Arizona
Hometown
Prescott, Arizona
Current Location
Chino Valley , Az
Offseason Gig
Outdoor Activities
About me
My passion has always been outdoors. I grew up fishing and hunting. I captain a vessel in the inside passage of Alaska and am an experienced pilot in backcountry aircraft. Guiding with OARS in the Grand Canyon is still my favorite.
The Best Part of My Job
Being in my favorite place.
How I found OARS
In the early 90s, I went to the OARS warehouse in Flagstaff and spoke with Regan Dale, the manager, about rowing a boat in the Grand Canyon. He wrote down my name and number and called me a week later to row a gear boat. Been going every year since. Thank you, Regan!!
My Favorite Spot on the River/Outdoors
I've always liked Upset Rapid the best; it's the end of the rapid that gets exciting and big.
Favorite River Tradition
Just letting the Colorado do her thing. I'm along for the ride.
I Can't Live Without
A hat.
My Fun Fact
Fortunate to have spent many years exploring the canyon and knowing that it's only been a small part of the big picture. Oh yeah, I did have a client claim to be abducted by a UFO at North Canyon.
Meet me on these adventures
Location: Grand Canyon, Arizona
Adventure Level: Challenging
Minimum Age: 12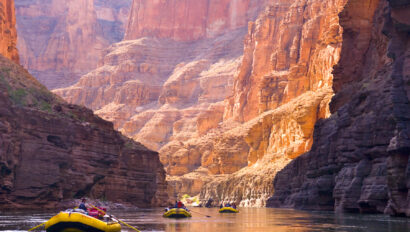 Location: Grand Canyon, Arizona
Adventure Level: Challenging
Minimum Age: 12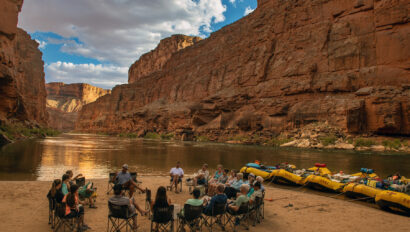 Location: Grand Canyon, Arizona
Adventure Level: Challenging
Minimum Age: 12