Kerry Jones
Job Title
Professional River Guide
Destinations
Grand Canyon, Arizona
Current Location
Holladay, UT
Offseason Gig
Skiing Alta Magic
About me
I work at Alta, Utah in the winter and enjoy skiing Alta's famous powder. I love to mountain bike, travel with my wife, and spend time with my two adult children.
The Best Part of My Job
Meeting new people and sharing the river and its canyons with them.
How I found OARS
Rafting trips with my father when I was young.
My Favorite Spot on the River/Outdoors
Granite Rapid stands out as one of my favorites because of the way the boats move so fast; it is astounding. A special camp of mine is at Warm Springs on the Yampa River. A combination of the view of the canyon and sound of the water is spectacular.
My Favorite Trip Memory
One of my favorite trip memories is running a trip with Don Harris and learning about his early expeditions with Norm Nevills.
My Lucky Charm
My lucky charm is a couple of juniper beads that were given to me when I was first starting to run rivers.
I Can't Live Without
Coffee!!!
Meet me on these adventures
Location: Grand Canyon, Arizona
Adventure Level: Challenging
Minimum Age: 12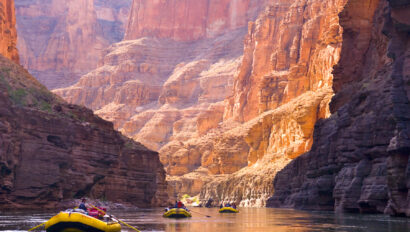 Location: Grand Canyon, Arizona
Adventure Level: Challenging
Minimum Age: 12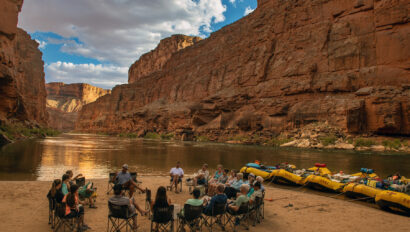 Location: Grand Canyon, Arizona
Adventure Level: Challenging
Minimum Age: 12