Jessica Wallstrom
Job Title
California Regional Manager
Current Location
Placerville, CA
Offseason Gig
Dog Foster Mom
About me
I've been a dog sledding guide, enjoy working with pottery, and spend a lot of time fostering and working with shelter dogs, including moms and pups, in my home.
The Best Part of My Job
The connections with the crew that make lasting impressions for years to come.
How I found OARS
I have been a river guide since I was in high school. After many years of working on the Kern River, as well as other rivers around the West, I landed at OARS on the Rogue River during a low water year from my home river.
My Favorite Spot on the River/Outdoors
My favorite hike is Matcataenaba in the Grand Canyon. I just love how tight and narrow the canyon is, and then it opens up into such an amazing, large space with flowing water and pools.
I Can't Live Without
My sunglasses!!
My Fun Fact
Logistics Wizard
Meet me on these adventures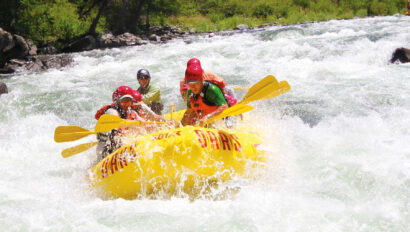 Location: California
Adventure Level: Moderately Challenging
Minimum Age: 14 (16 during high water)

Location: California
Adventure Level: Challenging
Minimum Age: 14

Location: California
Adventure Level: Moderately Challenging
Minimum Age: 14 (16 during high water)