Woodrow Dean
Job Title
Professional River Guide
Hometown
North Little Rock, AR
Current Location
Arkansas
Offseason Gig
University of Kansas
About me
Chemical Engineering major at KU.
The Best Part of My Job
Coworkers.
How I found OARS
Rafted with OARS.
My Favorite Spot on the River/Outdoors
Hospital Bar Rapid; every time I go though it the boat disappears under the wave.
My Lucky Charm
Not yet.
I Can't Live Without
Big pillow.
My Fun Fact
I was the only one who flipped in my guide school.
Meet me on these adventures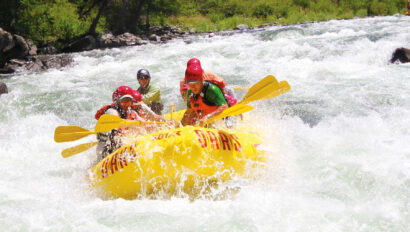 Location: California
Adventure Level: Moderately Challenging
Minimum Age: 14 (16 during high water)

Location: California
Adventure Level: Challenging
Minimum Age: 14

Location: California
Adventure Level: Moderately Challenging
Minimum Age: 14 (16 during high water)