Wade Smith Mckinney
Job Title
Professional River Guide
Destinations
Grand Canyon, Arizona
Current Location
Durango, CO
Offseason Gig
Underwear Model
About me
I prefer life without electricity.
The Best Part of My Job
My co-workers and my "office".
How I found OARS
I wanted to be outside as much as possible. I wanted to rise and fall with the sun.
My Favorite Spot on the River/Outdoors
Lava Cliff has big energy.
Favorite River Tradition
I like to sing as loud as I can around the Garnet camps.
I Can't Live Without
Clean socks.
My Fun Fact
I'm really talented at adding butter to meals.
Meet me on these adventures
Location: Grand Canyon, Arizona
Adventure Level: Challenging
Minimum Age: 12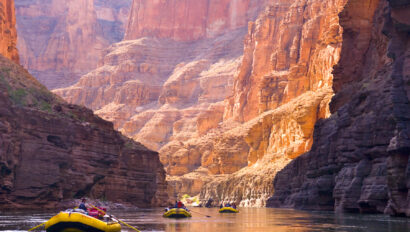 Location: Grand Canyon, Arizona
Adventure Level: Challenging
Minimum Age: 12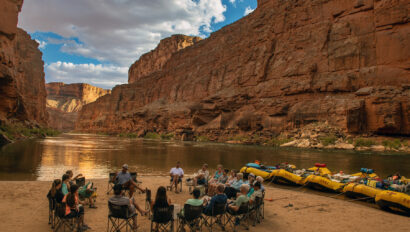 Location: Grand Canyon, Arizona
Adventure Level: Challenging
Minimum Age: 12