Shane Moser
Job Title
Professional River Guide
Destinations
Grand Canyon, Arizona
Hometown
Mutton Gulch - Genesee, ID
Current Location
Tower Creek - Carmen, ID
Offseason Gig
Finish Carpenter
About me
I'm father to Zane, born in 2011 during the exact timing of the Idaho rivers peaking. He is my center.
The Best Part of My Job
Going slow to go fast; full wilderness immersion.
How I found OARS
I went on a family trip down the wilderness section of the Main Salmon as a freshman in high school and never looked back. Eventually I met Rio Hibarger himself!
My Favorite Spot on the River/Outdoors
The Selway is where I try to be most. It is Idahome at its best.
My Lucky Charm
Positivity.
I Can't Live Without
The trusty bamboo sun hoody.
My Fun Fact
Occasionally, I'm known to accompany river concerts, as percussionist, utilizing a 20-mil can or plate-pot!
Meet me on these adventures
Location: Grand Canyon, Arizona
Adventure Level: Challenging
Minimum Age: 12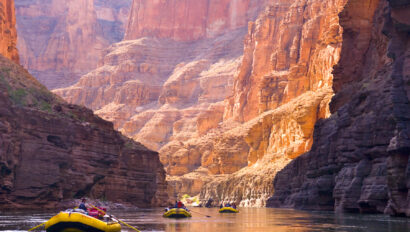 Location: Grand Canyon, Arizona
Adventure Level: Challenging
Minimum Age: 12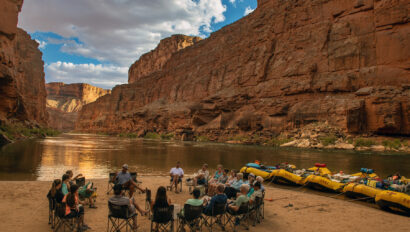 Location: Grand Canyon, Arizona
Adventure Level: Challenging
Minimum Age: 12