Hometown
Placerville, California
Current Location
Cameron Park, California
Offseason Gig
School Bus Driver
About me
I love to cook and have movie marathons!
The Best Part of My Job
Meeting new people and seeing returning guests.
How I found OARS
I needed a summer job and ended up totally hooked by the end of season.
My Favorite Trip Memory
When guests are super nervous on the way to their trip, and on the return they are grinning from ear to ear.
I Can't Live Without
Snacks.
Meet me on these adventures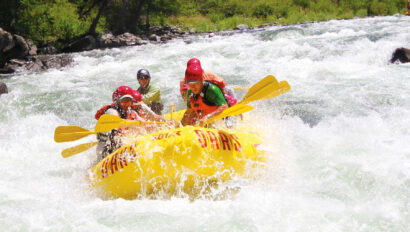 Location: California
Adventure Level: Moderately Challenging
Minimum Age: 14 (16 during high water)

Location: California
Adventure Level: Challenging
Minimum Age: 14

Location: California
Adventure Level: Moderately Challenging
Minimum Age: 14 (16 during high water)