Roger N. Dale
Job Title
Professional River Guide
Destinations
Grand Canyon, Arizona
With OARS Since
1988 (Since 1980 with Grand Canyon Dories)
Current Location
Ignacio, CO
Offseason Gig
Artist & Farmer
About me
When I am not on the river, I work with my wife blowing glass in our hot glass studio in Ignacio, CO. We also raise cattle and are part owners of a hard cider company in Mancos, CO called Fenceline Cider.
The Best Part of My Job
Meeting people from all over the world and showing them one of the most incredible places.
How I found OARS
My brother Regan took me on a Grand Canyon Dory trip in 1976. I was 14 years old. He was the trip leader on the trip and taught me how to row and read water. 46 years later, I am still here working for OARS.
My Favorite Spot on the River/Outdoors
I love to put on my skis and skins and get into the backcountry of Southern Colorado.
My Favorite Trip Memory
Asking guests at the end of the trip what was their favorite moment, hike, or rapid of the trip.
Favorite River Tradition
I like to make clay beads from clay I gather from the shoreline of the Colorado River. I then fire them on the river, using pit fire techniques, and give them away.
I Can't Live Without
Good gear.
Meet me on these adventures
Location: Grand Canyon, Arizona
Adventure Level: Challenging
Minimum Age: 12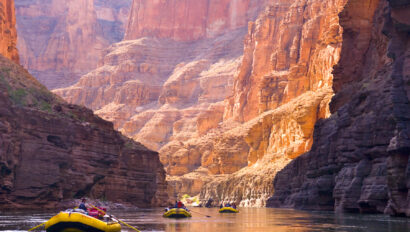 Location: Grand Canyon, Arizona
Adventure Level: Challenging
Minimum Age: 12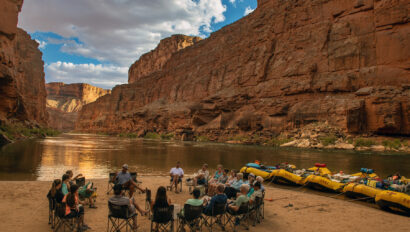 Location: Grand Canyon, Arizona
Adventure Level: Challenging
Minimum Age: 12