Max Andariese
Job Title
Professional River Guide
Destinations
Grand Canyon, Arizona
About me
I did my first river trip when I was two years old on the San Juan River. What makes me happy about river trips is the pace of life on the river–eat when you're hungry, drink when you're thirsty, and sleep when you're tired; you really only need to worry about basic human needs.
The Best Part of My Job
Getting to share the wonder and beauty of places I hold close to my heart, and to see the look on someone's face as they experience the river for the first time.
How I found OARS
I have been rafting my whole life, and during my undergraduate degree, I did my internship with a local non-profit rafting company, and through that company met another OARS guide, and he directed me that way.
My Favorite Spot on the River/Outdoors
One of my favorite rapids is Horn Creek. It was the first Grand Canyon rapid I ever saw after growing up doing only the San Juan and finally knew what a real rapid was. I also like it, because it gets the heart pumping as you make the huge drop past the horns.
My Favorite Trip Memory
My favorite memories are the individual conversations that you have on multi-day trips.
I Can't Live Without
Full-sized pillow; I cherish my sleep.
Meet me on these adventures
Location: Grand Canyon, Arizona
Adventure Level: Challenging
Minimum Age: 12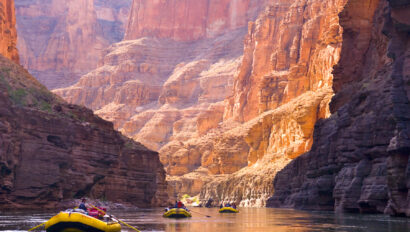 Location: Grand Canyon, Arizona
Adventure Level: Challenging
Minimum Age: 12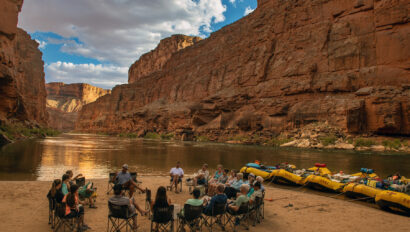 Location: Grand Canyon, Arizona
Adventure Level: Challenging
Minimum Age: 12