Garret Thomason
Job Title
Professional River Guide
Current Location
San Diego, CA
About me
I love being outside; when I'm not guiding during the summer, I pass the days surfing, snowboarding, and working as a carpenter.
The Best Part of My Job
Being lucky enough to share the outdoors with a new group of people every day.
How I found OARS
An old friend got me into boating in my younger days.
My Favorite Spot on the River/Outdoors
My favorite rapids are Upper and Lower Sequoia on the North Stan; it's such a beautiful sequence. In my free time, it's the beach, hands down my favorite place to be
I Can't Live Without
My water bottle.
My Fun Fact
Can make minute rice in 56 seconds.
Meet me on these adventures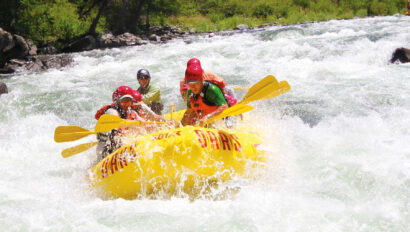 Location: California
Adventure Level: Moderately Challenging
Minimum Age: 14 (16 during high water)

Location: California
Adventure Level: Challenging
Minimum Age: 14

Location: California
Adventure Level: Moderately Challenging
Minimum Age: 14 (16 during high water)