Fred Varnal
Job Title
California Operations Assistant
Hometown
South San Francisco, CA
Current Location
Cameron Park, CA
Offseason Gig
In-your-home pet sitting
About me
A good dog is salve for my soul.
The Best Part of My Job
The persistent challenge to adapt and flow.
How I found OARS
Timing - Jess (OARS California Operations Manager) poached me from the dog rescue, just as I needed to start looking for a job.
My Favorite Spot on the River/Outdoors
Tunnel Chute, cuz it's the only time my heart beats faster than on a roller coaster.
My Lucky Charm
A rose quartz heart pendant gifted to me after my mother passed.
I Can't Live Without
At work - music; on a trip - conversation.
My Fun Fact
Fact: I spent a summer in Kuwait as a teen. Talent: I'm a decent novice 3-ball juggler.
Meet me on these adventures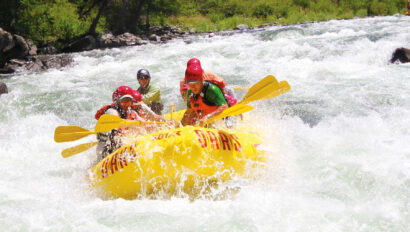 Location: California
Adventure Level: Moderately Challenging
Minimum Age: 14 (16 during high water)

Location: California
Adventure Level: Challenging
Minimum Age: 14

Location: California
Adventure Level: Moderately Challenging
Minimum Age: 14 (16 during high water)