Bruce Lavoie
Job Title
Risk Management Director
Hometown
Litchfield, Connecticut
Offseason Gig
Office/Carpentry
About me
Being outside in the back yard, the mountains, or the ocean.
The Best Part of My Job
Watching the transformation in people.
How I found OARS
A friend, who was a hiring manager, recruited me. It was the best move for me. Thank you, Monkey.
My Favorite Spot on the River/Outdoors
Warm Springs Rapid and Camp on the Yampa River. It is a truly powerful and magical place to be.
My Lucky Charm
My Maori jade fish hook neckless.
I Can't Live Without
My pillow.
My Fun Fact
I always have a Snickers bar on me ;)
Meet me on these adventures
Location: Colorado & Utah
Adventure Level: Moderately Challenging
Minimum Age: 7 (10 - 12 during high water)

Location: Utah & Colorado
Adventure Level: Moderate
Minimum Age: 7 (10 - 12 during high water)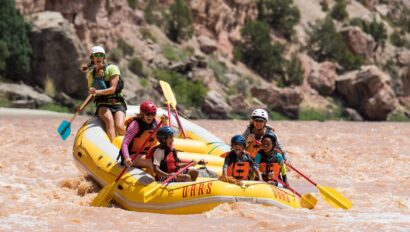 Location: Utah
Adventure Level: Easier to Moderate
Minimum Age: 6 (11 during high water)