Ally Klaes
Job Title
Professional River Guide
Current Location
Moab, UT
Offseason Gig
Still figuring that out.... Off-seasons are weird.
About me
Boating and biking make me happy. I recently applied to nursing school and am hoping to eventually be a travel nurse during my off-seasons.
The Best Part of My Job
Working with amazing people.
How I found OARS
My brother introduced me to rivers in 2016, and since then, life without boating just doesn't feel right.
My Fun Fact
Can flip myself feet first into my boat from the water.
Meet me on these adventures
Location: Colorado & Utah
Adventure Level: Moderately Challenging
Minimum Age: 7 (10 - 12 during high water)

Location: Utah & Colorado
Adventure Level: Moderate
Minimum Age: 7 (10 - 12 during high water)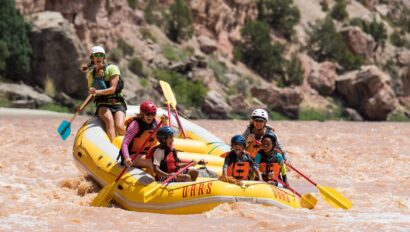 Location: Utah
Adventure Level: Easier to Moderate
Minimum Age: 6 (11 during high water)