Rio Hibarger
Job Title
Professional River Guide
Destinations
Grand Canyon, Arizona
Current Location
Flagstaff, AZ & Futaleufu, Chile
Offseason Gig
Year-round River Guide
About me
I love dogs and horses, but when dining, I prefer goat meat. I am an expedition kayaker. I don't get to ski enough these days because of work, and during most of my spare time lately, I spend everything I should've saved paragliding and kite surfing. I'm good at cement work and masonry, but I prefer working on trucks and machinery, or working with chainsaws. There is a gal out there for me, but she's mad, cause I fed her a squirrel my dog caught in a sandwich and told her it was lamb.
The Best Part of My Job
Rowing and living on the dories, and kayaking big water around the world.
How I found OARS
I decided to be a river guide at age 13. After working for a number of river companies around the world for 11 years, when I asked, OARS offered me my first Grand Canyon trip as a baggage boatman in 2006. Since then, it has been real tough to encounter a better gig.
My Favorite Spot on the River/Outdoors
Any camp will do. I don't love hiking unless I'm hunting, looking for livestock, or climbing a hill to ski or fly down. My favorite rapid in Grand Canyon is Granite Falls or maybe Horn creek. Actually, Hermit with sediment at about 21,000 is probably it. My favorite camps in North America are on the Green River in Desolation Canyon at medium to low flows.
My Lucky Charm
I scout some rapids. It contributes to my luck.
I Can't Live Without
My hands, feet, and Gerber multi-tool.
Meet me on these adventures
Location: Grand Canyon, Arizona
Adventure Level: Challenging
Minimum Age: 12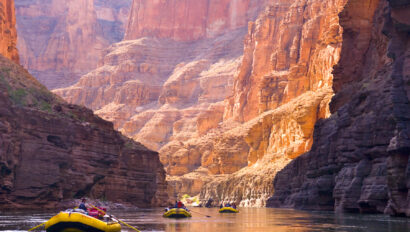 Location: Grand Canyon, Arizona
Adventure Level: Challenging
Minimum Age: 12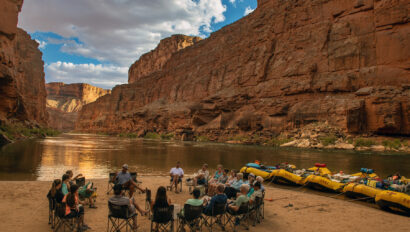 Location: Grand Canyon, Arizona
Adventure Level: Challenging
Minimum Age: 12