Corey Ryan
Job Title
Professional River Guide
Destinations
Grand Canyon, Arizona
Current Location
Missoula, MT
About me
When I'm not working, I'm either playing on the rivers or in the mountains!
The Best Part of My Job
Well, there's too many to list, but I do just love rowing boats! One thing that really makes a trip for me these days is just watching the guests and when they get it, when it clicks, the joy of the place and the adventure, absolutely makes it special!
How I found OARS
Grew up rafting with my family, which I feel so fortunate for! Began guiding at 15 and haven't grown out of that yet!
My Favorite Spot on the River/Outdoors
Oh man! Every trip is different! The rapids, the canyons, and the camps! Different special places every time! But Deer Creek has a very special place in my heart.
My Lucky Charm
Tutus and tights for whitewater! Gotta look good out there!
I Can't Live Without
See above!
My Fun Fact
My toenails also look pretty good out there!
Meet me on these adventures
Location: Grand Canyon, Arizona
Adventure Level: Challenging
Minimum Age: 12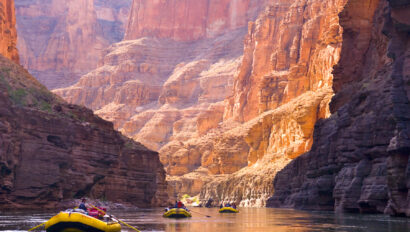 Location: Grand Canyon, Arizona
Adventure Level: Challenging
Minimum Age: 12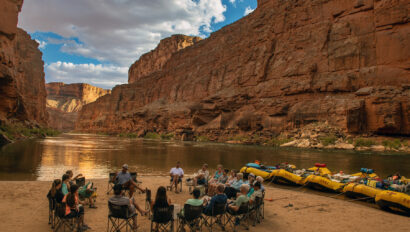 Location: Grand Canyon, Arizona
Adventure Level: Challenging
Minimum Age: 12